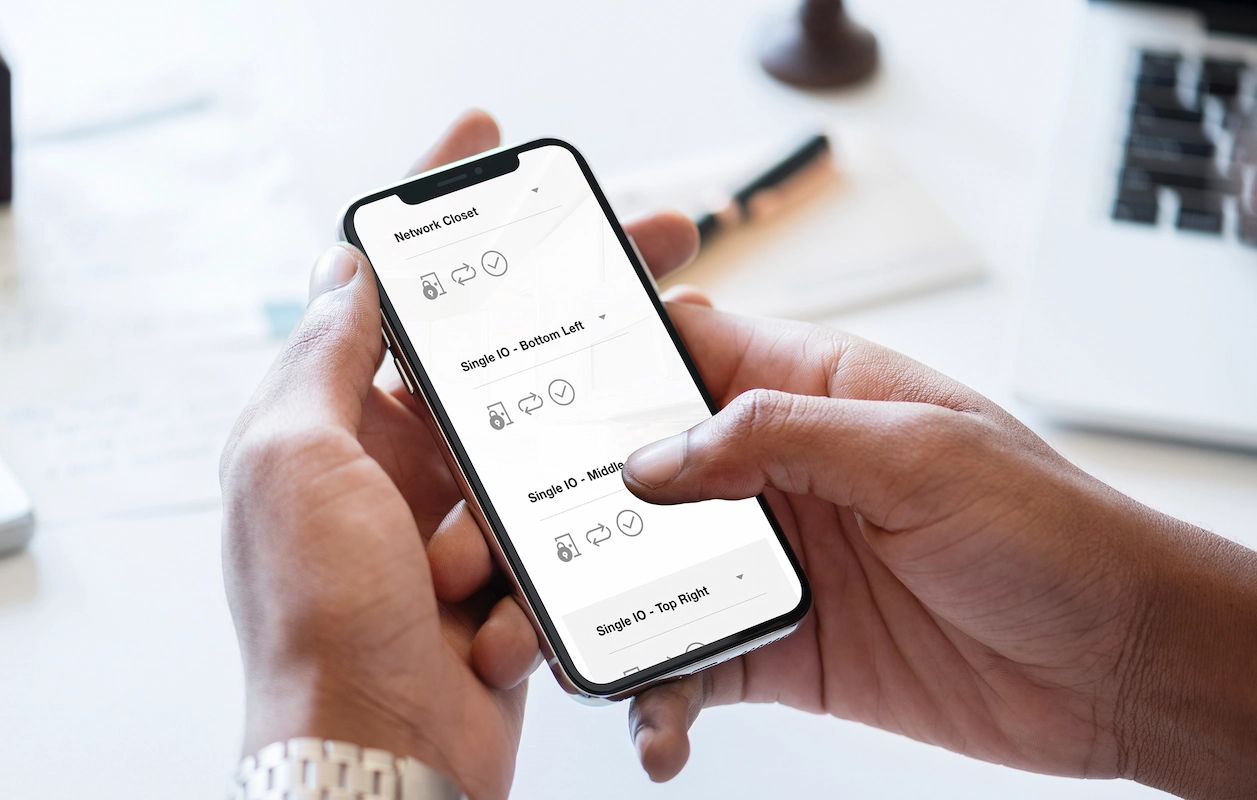 Are You in need of a Access Control Solutions for your Bossiness?
Seattle Access Control
Security has been a key concern for businesses in the emerald city bringing to fore the importance of reliable Seattle access control companies.
Both large and small companies are afraid of falling prey to unlawful access and the risk of a data breach. To mitigate the risk, they look for the best access control installer enabling the latest solutions. Electric strike, magnetic locks, RFID cards, and similar hi-tech tools have emerged as an effective assurance of access control for businesses turning proactive to overcome security challenges.
Businesses are now eager to acquire modern technology to secure their operations and remain fully in charge of their security. This has led to Seattle access control companies offering end-to-end yet flexible and cost-effective systems reflecting their needs. Right from physical security to network and data protection, there are technology-based comprehensive systems addressing concerns about their access control. User-friendly electronic devices with secure features not only prevent unauthorized access control but also allow customized steps to manage the flow of people and processes without any hindrance.
What is Access Control?
Access control is the selective permission for access to a place. One can't enter or use a secured location or thing unless has the required authorization. Thus, an access control installer helps put in place systems that enable exercising absolute control over who enters a place, a building, a room, or a cabinet and when. It guarantees a secure environment inside while allowing approved visitors, contractors, or employees to get access. Even specific card readers, electric strikes, and magnetic locks are installed, customized, and optimized to regulate the entry of any mode of transport.  
The evolution of access control as a key security parameter across organizations has its origin in a computing environment. Its basic aim is to protect a business or an organization from any risk of internal data theft. However, the effective protection assurance offered by it led to many Seattle access control companies offering tools, such as electric strike, magnetic locks, and RFID cards to secure traffic to and from the perimeters of offices, schools, warehouses, buildings, and rooms.  
The heart of access control is authorization – one is selectively permitted to physically enter or use a restricted place, information, or resources. To get authorization, there is the need for authentication, which uses specialized devices to check the credentials of authorized persons and allow them after due verification of their claim to enter or use. With Seattle access control companies enabling new-generation magnetic locks, electric strikes, or similar digital devices that assure reliable entry after single or multilayer authentication. These are attached to the entryway to filter out unauthorized access. Pre-approved users are provided with RFID cards to scan or user-specific passwords to enter only after validation of their credentials by the installed access control devices. Biometric scans, temporary security tokens, and PINs are also used for authentication. 
A Seattle access control installer typically uses electronic security systems to ensure the physical security of premises, campuses, buildings, rooms, and assets. Access cards are most commonly used to authenticate the entry. Devices at entry points are capable of recording who accessed where and when. Regular audit of device data becomes crucial to check how safe is the place and how your authorized persons are using it.  
Magnetic locks also come with automatic alarms and lockdown features. In the event of any attempt to break, the warning goes off alerting against efforts to gain unauthorized entry. Electric strikes also turn from fail-safe to fail-secure mode if there is an attempt to tamper with it. There are also options for multifactor authentication and companies may ask an access control installer to put it in place.
Common Components of Access Control in Seattle

 
Seattle access control companies provide different types of security systems to regulate access to a place or thing. However, there are some common components of the system.  
The controller: It is the access control panel, where the system has all the authorization information at its backend. When it receives the matching password, PIN, RFID card, or biometric info from the reader device, the controller unlocks the door for authorized entry. 

The barrier: It is the entry point – a doorway or physical barrier – that requires authorization to proceed beyond. This is the place where the reader is placed and one has to validate the authorization to access.  
The reader: The device at the barrier acts as the interface between the authorized person and the security control system. It reads password, PIN, RFID card, or biometric info and passes the authentication info to the controller for log and action. 

The locking: This is a fail-safe or fail-secure lock used to block access. It can be a magnetic lock, electric strike, or any electro-mechanical device.  
All these devices mostly use radio waves to communicate with each other. For example, as soon as an RFID card is screened, the reader emits signals to the controller, which decodes the message. If it finds the authorization data matching, it releases the door lock.  
How Does Access Control Works?
Seattle access control installers offer a range of solutions to provide infallible security to businesses. This involves budget solutions for all types of business and support. But the core of user credential verification remains an electronic access control device. It can be a magnetic lock, electric strike, card swapping machine, a biometric device, or a face scanner.  
These devices perform the identification of authorized persons, who uses a PIN, password, security tokens, or RFID card to prove their identity. Once authenticated, they are authorized to enter or access a place. Based on your need, the security system can be programmed to allow five types of access control in organizations.  
Discretionary access control, which permits or restricts entry based on the approved identity of persons or groups. For instance, employees have access to the office. 

Mandatory access control, which puts in place multiple security protocols enabling regulation of access rights. For instance, employees have full access while visitors have limited access in an office. 

Role-based access control, which focuses on functions, assignments, or position of a person rather than his name or identity to allow entry. For example, the RFID card is given to visitors, employees, managers, etc, who have differential access based on why there are present within a premise. Managers have more access than employees. 

Rule-based access control, which allows entry with conditions that range from specific hours during the day to stated purpose or location. For example, the staff members have only day-time access for certain hours.  
Attribute-based access control, which permits or limits entry subject to policies, geographical need, and environmental conditions. For example, only IT employees can enter the server room. The HR people have access to all floors while accountants have sole access to the accounting and billing section. 
Why You Must Have Access Control
There is an increasing focus on physical access control both at the organization and client levels. An enterprise sees it as a proactive step to prevent break-ins. Clients view access control infrastructure and procedures as key parameters for awarding a contract. Even regulatory security compliance asks for accessibility control policies. Here are some major benefits of why you should have it.
The latest technology and RFID cards offered by Seattle access control companies assure reliable security of high-risk or stock areas. This not only stops unauthorized access but also enables employers to monitor the movements of their employees in a building. 
Magnetic locks and electric strikes require authentication and prevent anyone not authorized from accessing a place. Inside an office building, this acts as a bulwark against internal theft by limiting and monitoring the access of authorized persons. 
Surveillance and Tracking

 
RFID cards provided by Seattle access control companies are one of the most potent ways to keep an eye on your employees and visitors. Capable of holding history logs, they help in quick security audit and surveilling where one goes inside a building. This saves you from installing a keyed system and complementing it with video surveillance. 
With proper access control, a business may make sure those working in its office are well protected. This feeling of safety and security fosters a better work environment building a more collaborative and productive approach. 
Cost-Effective, Safer Experience

The cost of a security system varies from one Seattle access control installer to another. However, once in place, an access control mechanism guarantees both time and cost savings. One doesn't have to install regular keys and human or video surveillance. Also, it allows quick electronic monitor, warning, and action in case of an adverse approach.  
Proactive Security and History Logs

 
Magnetic locks and electric strikes offer proactive security and turn to the warning mode if anyone tries to tamper with them. Simultaneously, RFID cards used for authentication inform the central monitoring system about who accessed what and when. This creates a trail, ensures accountability, keeps an eye on every person present, and pre-empts any risk.  
No Issues Associated with Keys

 
The use of keys continues to present multiple problems ranging from the placement of keys to their duplication and loss. You always need someone to have the keys as the custodian. However, RFID cards by an access control installer end such worries and each authorized person remains accountable. There won't be any security risk as is the case when keys are lost, need replacement, or have custody issues. It also ends the need to have multiple keys to access several places within a warehouse, school, or building. 
Ease of Use

 The use of an RFID card not only leaves a trail of the user but also offers a convenient option. Similarly, buttons on magnetic locks, biometric scanners, and fingerprint strikes help in quick and easy access. One can authenticate and go through a door if he has the authorization.  
Unlike keys, you can get customized solutions from Seattle access control companies. Employers can use the security system to: 
Allow or deny access to anyone they think fit. 

Fix the amount of access each employee requires. 

Increase, decrease, or stop access within seconds. 

Automate the access. 
Decide the place, condition, and time of access. 

Quickly and easily update access control. 
A variety of electro-mechanical devices are available for both entry and exit regulations. These authorize access based on PIN, RFID card, retina scan, or fingerprints. To know more about access to Seattle control options within your budget, please get in touch with us. 
Access Control vs. Locks & Keys
A good access control system is far superior to the old fashioned locks and keys because you will not have any keys to lose or any locks to re-key when you have an employee change. Furthermore, the motion control and card reader limit access and keep unauthorized intruders out. Access control gives you complete control over your security instead of relying on locksmiths or security personnel.
Access Control – Applications
Many retail companies require an access control system because of the high employee turnover rate. Securing your retail location is paramount to your business. For example, you may want to restrict access to only certain employees during a limited time slot. You may also want to disable access to former employees per company guidelines. Another great feature is allowing access to outside service providers like weekly deliveries, maintenance, and cleaning crews. With a cloud-based system, the software allows you to add and remove users remotely and restrict access.
We provide professional security system access control installation for schools in Seattle. Safety for our children and students in schools is paramount. In the event of a lockdown or emergency, schools must have the ability to keep our children safe. Seattle Locksmith Security can design the right access control system that fits your elementary school, middle school, high school, or college. Our security expert will conduct a Walk-Through of your school and recommend the right system for your school. Teachers, cafeteria employees, service providers, and weekly deliveries all have their schedules, and their access must be monitored.
At Seattle Locksmith Security, we spend most of our lives at work so it is important that our workplace is safe. Office buildings have a plethora of employees and service providers constantly entering and exiting. The right access control system will assist the flow of traffic through all the doors and gates. Seattle Locksmith Security can help you design the right system that fits the scope and size of your building.
Access Control Cloud vs. Wired
Access Control systems are available in the cloud or the traditional wired method. Both have advantages and disadvantages. There is no right or wrong system; it depends on many factors such as how many employees you have, the number of doors you have, the people you are trying to keep out, the people who you are trying to help get in the building, and if you want remote access or not. Our security expert can recommend the right system and help you decide between cloud or wired. If you need access control installation in Seattle contact Seattle Locksmith Security today!