Emergency Exit Device Panic Push Bar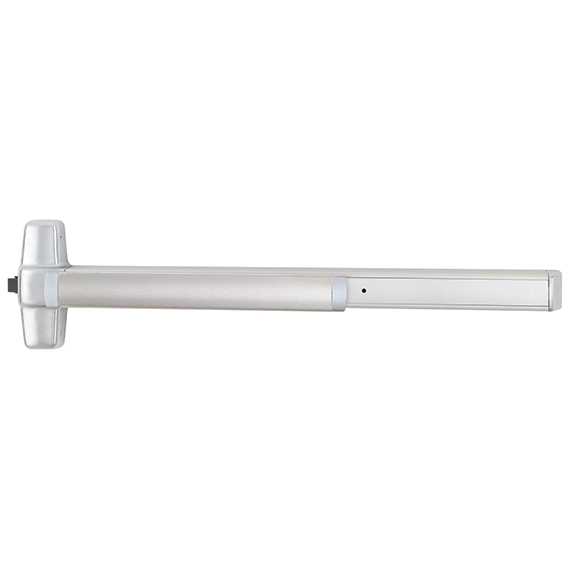 Why Emergency Exit Device Panic Push Bar is So Important For Seattle Business
If you are a business owner or manager doing a renovation or moving into a new space, it is likely you will be required to install an exit panic device because of regulation. We understand the pressure and deadline of opening your business on-time and making sure that you are in compliance with the regulation. Most other security companies have long lead times for supplying and installing the hardware. Seattle Locksmith Security has relationships with over seven major lock and security companies in the Puget Sound area. This ensures that we will be able to comply with your fast turnaround request so you can be in compliance and open your business in a timely manner.
Emergency Exit Device Panic Push Bar Installation in Seattle
There is a distinct difference between panic hardware and fire devices. Fire hardware must be self-latching and self-closing which requires a door closure to be added. Fire code dictates that you cannot have any added security or additional lock installed on a fire door. Typically, exit devices are in place to allow immediate egress. A business owner or manager may consider providing extra security to prevent unauthorized access or users to the building. If there is a fire exit device in place, no modification are permitted because of the fire code. If there is no exit device in place, it is highly recommended that it should installed immediately.
Professional Installation
More Info
Our locksmiths have experience installing all kinds of push bars. Whether it's an office building or apartment complex we can get you taken care of!
More Info
If we do not have what you need in stock we have multiple suppliers that we work with in the are to get it for you quickly!
More Info
We stock a wide variety of push bars so in a lot of cases we can come out and install one the day you call!
Some technical informational
This page is dedicated to panic exit fire-rated hardware, explicitly focusing on push bar solutions. We provide valuable insights into various key terms, such as Exit Devices, Exit Bars, Panic Bars, Push Bars, Fire Exit Devices, Emergency Exit Devices, Crash Bars, Escape Devices, Egress Devices, and Fire Escape Hardware. Read on to gain a deeper understanding of these essential components for ensuring safe and efficient emergency egress.
Exit Devices:
Exit devices, commonly known as panic bars, are installed on doors to allow quick and easy exits during emergencies. These devices are specifically designed to comply with fire codes and safety regulations, ensuring swift evacuation and preventing congestion or obstruction.
Panic Bars:
Panic bars are synonymous with exit bars, offering a horizontal bar design that allows individuals to push against the door to unlock and open it. These bars are typically spring-loaded and attached to the inside of the door, enabling quick and effortless egress in case of panic or emergencies.
Push Bars:
Push bars refer to the horizontal bars that are pushed to activate the unlocking mechanism of the door. These bars are vital panic exit devices, providing a user-friendly solution for safe and efficient evacuation.
Fire Exit Devices:
Fire exit devices are panic exit devices specifically designed and rated to withstand fire and heat. These devices are crucial for maintaining fire-rated integrity while allowing swift exit during emergency situations. They are extensively tested and certified to ensure their effectiveness in high-temperature conditions.
Emergency Exit Devices:
Emergency exit devices encompass a range of panic hardware solutions designed to facilitate rapid and secure evacuation during emergency scenarios. These devices often include panic bars, push bars, or other specialized mechanisms to ensure safe and efficient egress.
Crash Bars:
Crash bars, also known as panic bars or exit bars, are robust and durable devices installed on exit doors. They are designed to withstand high-impact forces and provide reliable operation even in demanding conditions, ensuring quick and safe exits during emergencies.
Escape Devices:
Escape devices are components specifically engineered to assist in emergency egress situations. These devices encompass various panic exit hardware solutions, including panic bars, push bars, or other mechanisms, enabling swift evacuation in critical scenarios.
Egress Devices:
Egress devices are critical components installed on exit doors to facilitate the safe and efficient movement of people out of a building during emergencies. Panic bars, push bars, and other panic exit hardware solutions fall under this category, ensuring compliance with egress regulations.
Fire Escape Hardware:
Fire escape hardware refers to panic exit devices designed to meet fire-rated requirements while allowing quick evacuation. These specialized devices are crucial for maintaining the integrity of fire-rated doors and ensuring a safe escape path during fire emergencies.
Different Types of Push Exit Devices: Concealed Rods, Surface-Mounted Rods, Electrified
Push exit devices, also known as panic bars, are essential components of emergency exit systems. They provide a means of easy and rapid egress in case of emergencies. Here are the different types of push exit devices commonly used:
1. Concealed Rods:
Concealed rod push exit devices feature rods that are concealed within the door. These devices offer a sleek and aesthetic appearance as the rods are not visible from the outside. The concealed design provides an added layer of security, preventing unauthorized tampering or forced entry.
2. Surface-Mounted Rods:
Surface-mounted rod push exit devices have visible rods that are installed on the surface of the door. These devices are easy to install and maintain, making them a popular choice for many commercial and public buildings. Surface-mounted rods offer durability and reliability while providing a clear visual indication of the exit device's location.
3. Electrified:
Electrified push exit devices are equipped with electrically powered mechanisms that allow remote control or integration with access control systems. These devices can be connected to a power supply and feature electronic locking options. Electrified push exit devices offer enhanced security and the ability to monitor and control access remotely.
Each type of push exit device serves the same fundamental purpose of facilitating emergency egress. However, the choice between concealed rods, surface-mounted rods, or electrified push exit devices depends on factors such as architectural preferences, security requirements, and integration with access control systems.
It is important to consult with professionals experienced in panic hardware and building codes to ensure the proper selection, installation, and maintenance of the most suitable push exit device for your specific application.
Types & Brands of Hardware
There is a variety of different type of emergency exit device panic push bar: Rim, Mortise, Surface Vertical Rods, Concealed Vertical Rods or Cable, and Multi-Point.
At Seattle Locksmith Security, we pride ourself's with carrying high-quality locksmith and security products with name brands like Von Duprin, Sargent, Adams Rite, Alarm Lock, Arrow, Cal-Royal, Command Access, Corbin-Russwin, Detex, Doorma, Exit Security, Falcon, Marks USA, PLS,  and Schlage.
Seattle Locksmith Security In-Shop Service
We are located at 3214 Rainier Avenue South, Seattle, Washington 98144. Seattle Locksmith Security is open seven days a week all year long from 9 AM – 6 PM including all weekends and holidays.
Mobile Commercial Locksmith & Security Service's in Seattle
Seattle Locksmith Security offers mobile commercial locksmith service in the Seattle area 7 days a week from 7 AM – Midnight all year around including weekends and all holidays.  Call us today (206) 823-2288 to schedule a licensed locksmith professional to come to your location and do a Commercial Security Walk-Through.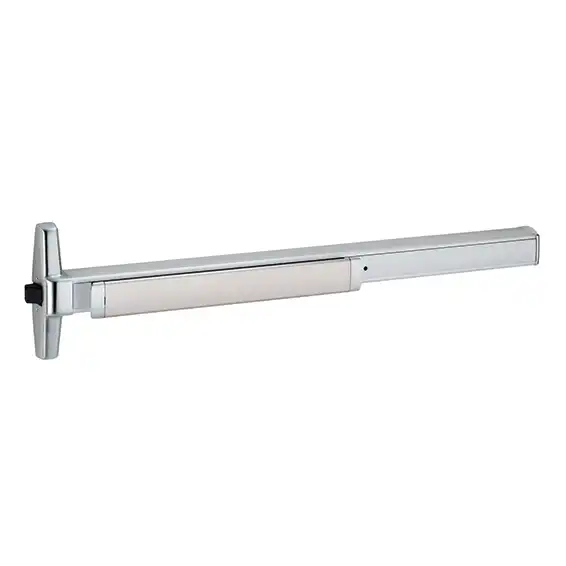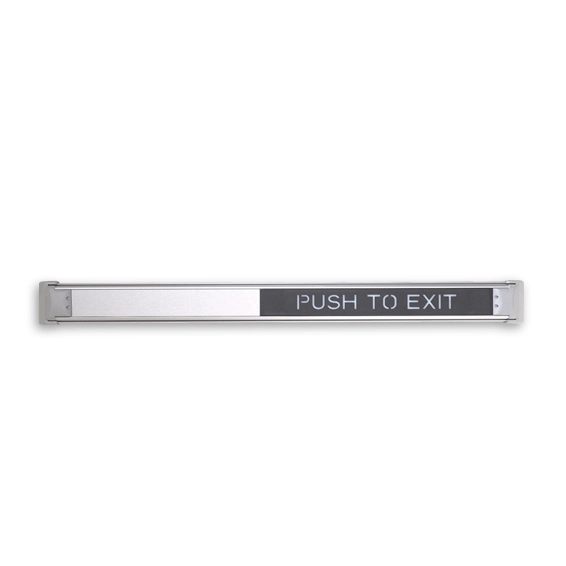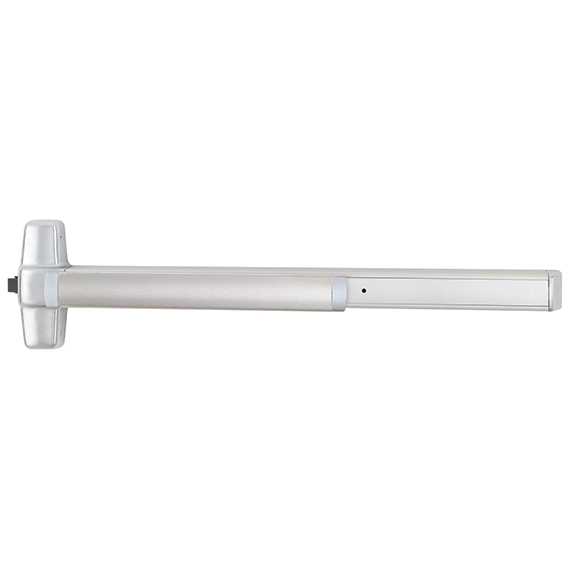 Shop Location
3214 Rainier Ave S
Seattle, WA 98144